Order Form | We Can Help | What's On the DVD's | How to Order DVD's | Galleries | Colin Fry | All About Trance Guide Magnus | Healing | Spirit Surgery | Clairvoyance | Press Articles
Ray Brown's Spirit Guide Paul
"My Peace and Love are with you always"
This picture is a Psychic Artist Portrait of Paul, which has been confirmed by him as a true likeness.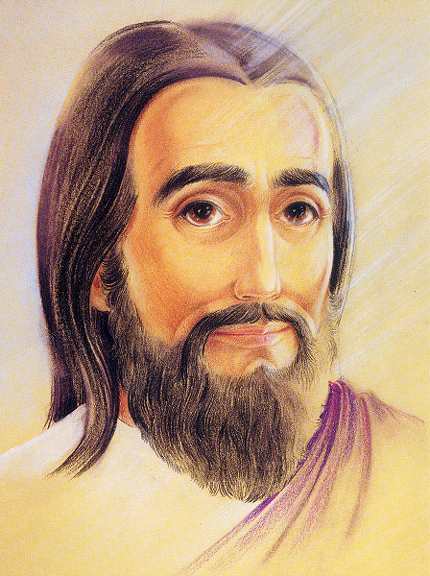 Paul was a Judean Physician who travelled with the Roman Armies in the days of
Christ and who lived 2000 years ago, at the time of Christ, in Judea which was then
under Roman rule.
After his blinding on the road to Damascus, he came to believe
in the teachings of Jesus, although he did not actually meet him.
He was eventually beheaded by the Romans for preaching the words of Jesus the
Christ.
After 2000 years of preparation in the spirit world, Paul chose Ray as his medium to
bring spiritual healing into place alongside conventional medicine.
There is no illness that Paul will not work with.
Spirit Surgeon | Magnus Guides | A Voice from the Light | Nearer the Light | Healing Years | How to order | Customer comments | Letters